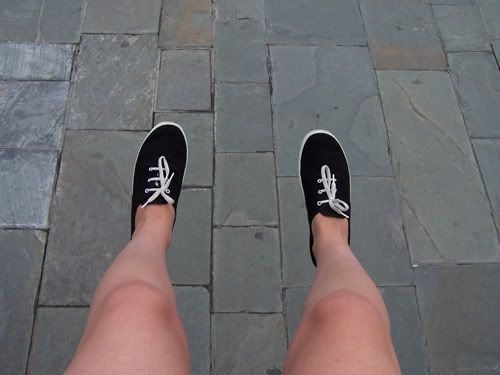 El otro día reordenando el armario se me ocurrió combinar esta blusa con los shorts que me compré en un pequeño outlet en Vivero cuando estuve de vacaciones.

Hoy hace bastante calor (27ºC) pero por suerte está nublado. Aún así hace mucha claridad, lo que explica los morrillos de la primera foto y los ojos entrecerrados.

(The other day I was tidying up my wardrobe when I thought of combining my new shorts bought in a small outlet during my vacation in Vivero with this blouse.

Today is quite hot (27ºC) but luckily it's cloudy. The brightness was very high tough, which explains my silly expression in the first photo and the half closed eyes.).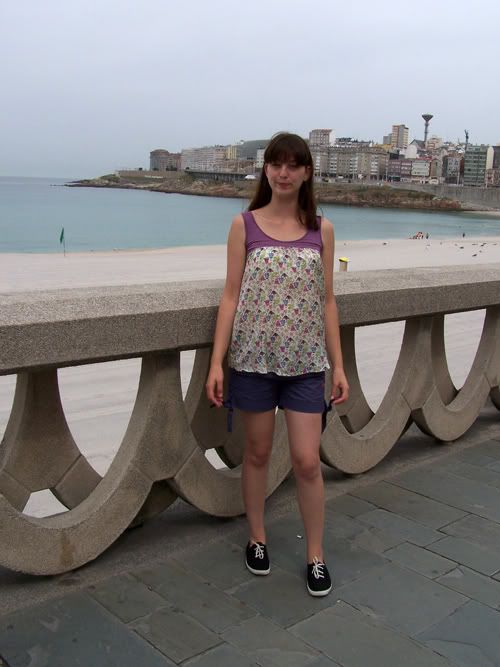 Besos.
(Kisses).