¡Ya me siento mucho mejor! Ayer fuimos a dar un paseo por la tarde, tomamos unas tapitas y compramos caramelos. Al anochecer hace bastante frío, debería haberme llevado una chaqueta.El otoño se acerca, ¡por fin!. ¿Alguna amante del fresquito por aquí?

(I'm feeling better! Yesterday we went for a walk in the afternoon, had some tapas and bought sweets. At nightfall it was a bit cold, I should have worn a jacket. Autumn gets closer, at las! Is there any cool lover around?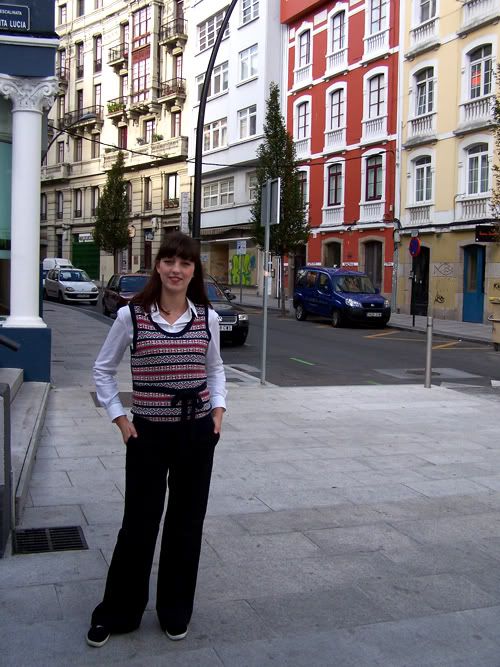 En esta foto me parezco mucho a mi madre. Cuando era pequeña, alrededor de los siete años, éramos igualitas, pero al ir creciendo perdimos gran parte del parecido. ¿Vosotras os parecéis a vuestra madre?

In this photo I look like my mother. When I was a little girl, seven years or so, we were very similar, but as I grew up we lost much of that resemblance. Do you look like your mother?

¿Me creéis si os digo que cogí un par de caramelos de todos los recipientes que se ven al fondo?

(Do you believe when I say I took a couple of sweets from all the containers you can see in the background?)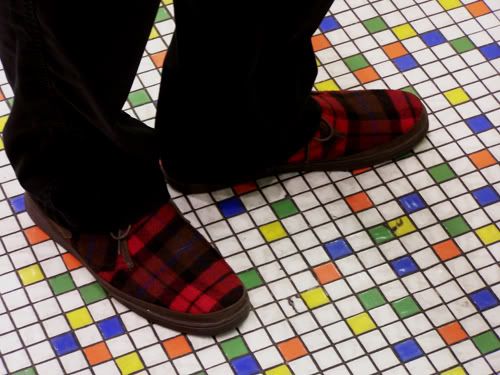 Que tengáis un feliz domingo!
Have a happy Sunday!